Strategic Planning: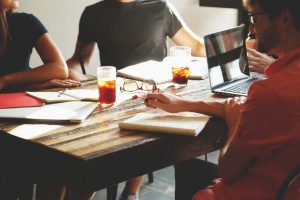 Facilitated whole or half-day planning sessions are offered for the Board, key stakeholders and/or staff.  Strategic Planning enables the organization to establish a realistic picture of the organization's goals, vision and objectives. The organization is then in a position to establish a prioritized, planned approach to an effective fund development program. Continuing assistance is available as the Strategic Plan is implemented.
Annual Campaign:
An Annual Campaign overview is available in a half-day group session. The elements of direct mail, telemarketing, special events, corporate solicitation, major individual gift solicitation, integrated marketing, capital needs requests and introductory planned giving elements are reviewed. Targeted training, individual or group, is available in each component area of annual giving.
Capital Campaign:
A half-day group or individual session is offered to present the process of a capital campaign. Complete consulting services are offered for specific capital campaign feasibility studies and/or capital campaign management.
Planned Giving Program:
A half-day group or individual session presents the elements of a planned giving program, including information on simple bequests, trusts, charitable life insurance, annuities and life estates. Individual consulting services are available to establish an organizational planned giving campaign or program.
Board Training:
What is the role of a not-for-profit Board, how does an organization choose the right people to join the Board, how does a Board best work together and how do volunteer Board members become comfortable with fund development? Both group and individual training is available to help the Board be successful fulfilling the organization's mission.
Resource Audit:
A resource audit is a review of the organization's financial, Board, Staff and volunteer assets and how they can best support the organization.
Volunteer Program:
The volunteer is the lifeblood of a not-for-profit organization. Group and individual training is offered regarding the cultivation, recruitment, training and recognition of volunteers.
Donor Research and Major Gifts Solicitation Training:
This specialized training is individualized for each organization based on its Board, volunteers, staff and specific requirements.
Software:
Research and assessment of current fund development software programs is tailored to the needs and resources of each client.
Grant Writing:
Grant research and writing services are available on a project basis. Consulting Services are individually tailored to meet each client's needs.